Are the calculations of Bingo Jackpots as complicated as they seem?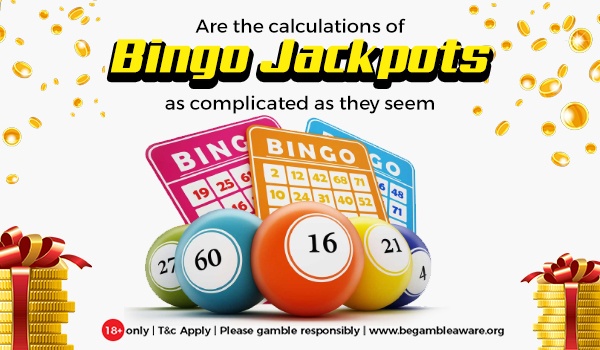 Like most casino games, Bingo is a game of chance. But it's slightly different from something like Roulette because players can win various Bingo jackpots and hence, improve their odds of winning.
For a simple Bingo hall, anyone can play to win a jackpot prize of £50 to £100. In other Bingo halls that offer higher stakes of Bingo, the jackpot prize can soar as high as £1 million.
Read on to know how Bingo jackpots are calculated and are they as complicated as they seem.
How are online Bingo jackpots calculated?
The calculation of a Bingo jackpot depends largely on the type of game being played. In 75-ball Bingo, there is a 5x5 grid and players can win by generating predetermined patterns, while in 90 ball Bingo, they have to make lines.
Also, there's usually one winner in a 75-ball Bingo – the first player who manages to complete an approved pattern. On the other hand, in 90 ball Bingo, there are at least three prizes, which improves the odds of winning but makes the jackpot prize smaller.
The different types of jackpots
Basically, in a standard online Bingo game, the jackpot is calculated based on the number of players and the price of the tickets, or there can be a guaranteed jackpot prize.
However, like slot games, there are also other kinds of jackpots:
Fixed jackpots
As the name suggests, a fixed jackpot offers a fixed amount of money and it's always available to win, no matter how often it's won. To win this jackpot in a 90-ball game, players need to get a full house in a specified number or less. In 75-ball Bingo, the jackpot can be claimed by a coverall win within the stipulated ball count. Patterns which are not coverall will not result in a win.
In this type of jackpot, the winnings are split equally between each winner. When playing online Bingo games, your account will be instantly credited.
Progressive jackpots
This type of jackpot has the potential to be far bigger. Casino operators initially set the jackpot amount and each day it increases based on the ticket sales of the previous day. This means that the more tickets the players buy, the bigger the jackpot will be. Also, whenever a progressive jackpot is won, it resets.
In order to win a progressive jackpot, players need to get a full house in a specified number of balls. In a 75-ball Bingo game, the jackpot can only be claimed by a coverall win within the stipulated ball count.
Community jackpots
Community jackpot is an alternative form of a progressive jackpot. In this type of jackpot, a certain percentage of the prize money is paid to the winners, while the remaining amount is distributed to players who have bought tickets in the winning game.
This can be a slightly fairer method of play if you're in it as a team player. The splits can vary – for instance, the winner of the jackpot may also receive a portion of the community pot which is either an equal share or relative to the total amount of tickets bought.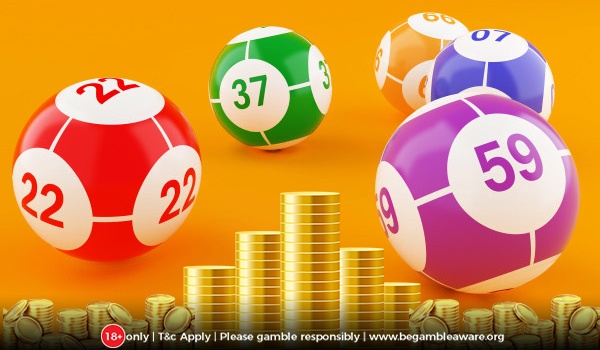 Why is the jackpot amount not equal to the sum of the player's ticket price?
In order to continue offering a great service to players, online gambling sites need to make a profit. So, when playing online and mobile Bingo, a portion of the ticket price will be retained by the casino instead of distributing it to the players.
The amount retained by a Bingo operator depends on the size of the business – the prize winnings are usually large on the top gambling sites whose business is significantly larger. They can benefit from the economics of scale; the top casinos can afford to take as little as 2 to 3% of ticket prices, while some operators may be forced to charge up to 75% to turn a profit.
How much is retained by a physical Bingo operator?
If you prefer to play Bingo in a land-based Bingo hall, you'll usually find that the ticket prices are higher or prize winnings are smaller. The reason for this is the nature of business – traditional Bingo halls have to account for more expenses, including hall hires, overhead costs and various taxes.
Which type of Bingo should you play?
If you're a novice player and don't want to spend a huge amount of money by buying a lot of cards at once, you'll benefit from the community jackpot setup.
Alternatively, professional players may want to try their hands at progressive jackpots. The outcome of this type of jackpot largely depends on the number of tickets bought by other players. So, if you're mathematically-inclined, you can almost calculate your odds of winning the jackpot.