Enjoy Midweek Treat at Sailor Bingo
Bingo is an exciting game for those who enjoy it. It's more than a game of luck. It's always on agenda for those who like social gatherings as you have a chance to meet a lot of new people. Playing Bingo online can be fun too since you can have fun from your own living room couch without having to drive to the nearest Bingo club.
One of the most popular haunts in the UK for lovers of Bingo- The UK online bingo is making Wednesdays more exciting this January. The Midweek Treat gives members the chance to win £250 at the popular Hump Day Room. Get yourself at least two cards (one card costs 5p) and you get the chance to win the grand prize every Wednesday at 21.00 hrs. You can also pre-buy cards from Monday so that you're ready to play when the time comes.
Let the Midweek Treat Spice Up Your Wednesdays.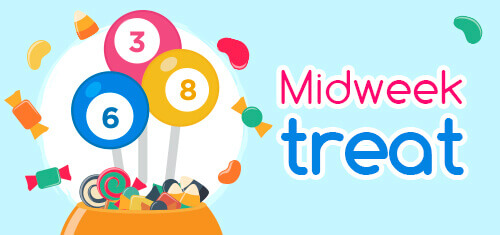 Learn the rules for availing the Midweek Treat
If you decide to check out the Midweek treat rules, you'll find it's simple. Tickets have been available to pre-buy since Monday 1st January 2018. The game will be played every Wednesday. In other words, you have four Wednesdays to win. The £250 prize is split across four categories of wins. If you get a Full House, you earn £100. If you compete for any two lines, you earn £75. If you complete for any one line, you win £50. Finally, if you have 1TG (that's 'one to go' for the uninitiated), you win £25.
Are there any terms and conditions of the Midweek Treat? Not really, except that you must be an adult (over 18) to play, and you should have spent at least 10 pence on a card. If you want to go all out, you can play with up to 144 cards. With such low rates on the Bingo cards, it is easy to see why the Midweek Treat has become such a popular game not only for existing members of Sailor Bingo but also for new members. All the prizes are converted to real cash, which is deposited into your gaming account. If more than one person wins, the winnings will be split between the winning tickets. What are you waiting for? Go check out the Midweek Treat before the month runs out!
How to Sign Up if You're New to Sailor Bingo
Visit Sailor Bingo for a host of fun Bingo games with various prizes. Any time you visit, you'll find there is some game going on at one of the many online rooms. Signing up is easy. After you register, you get up to £3000 in free Bingo tickets in the first week that you play.
Then, visit the Bingo lobby and look for the Newbie Games, if you're new to Bingo. These Newbie games have low priced cards, but prices are low too. They're great for you to try out Bingo without breaking a bank. Special Games are those on which different promotions are available. Check out 'All Games' for a
list of all the games that are going on, and you'll find information on when the games begin, how many are playing, and whether or not Pre-Buy is open.