Explore Interesting Online Slots Themes
Slots game are an unquenchable source of fun as new slot games with exciting and engaging themes are emerging on a regular basis. One of the features which make the slot games to stand distinctively from the other casino games is the theme. Various subjects such as stories, movies, cartoons have been used as content for the themes. A well-established casino will have
best online slots
of various themes. Sailor Bingo has a wide spectrum of online casino games.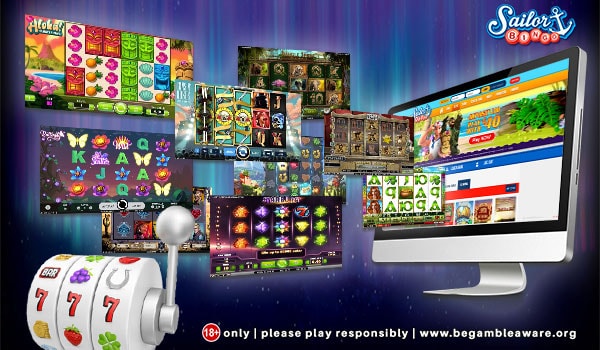 Some of the interesting genres used for themes for online slots at Sailor Bingo are explained below:
Action slots
Game developers have understood the demand for engaging online slots and have been creating gripping slot games ever since then. Action slots are the ones which keep the players excited from the start of the game to the end. Wild Wild West: The Great Train west online slots game is one good example of action slots game as it involves a group of bandits marching towards the train on their horses to rob the valuables.
Adventure Slots
Adventure slot games have a lot of thrilling elements in it. Most of them are designed with high details which makes it realistic. Jungle Spirit online slots game is one of the best online slot games which has a theme of a dark green jungle. The symbols of the game are various animations of the jungle. The game can be played at Sailor Bingo seamlessly.
Vampire slots
There have been thousands of stories and books based on vampires. Some of the vampire slot games are designed with bone-chilling elements. One notable vampire-themed slots game is Blood Suckers which is based on the usual storyline as in most vampire stories.
Music Slots
Music slot games are based on music bands or any particular musicians. The background track will be the one which is composed of the band or the musician. Motorhead is one of the great online slots game with music as its theme. It is a tribute to the late iconic Motorhead band member – Lemmy. The reels have a peculiar design and are set on a stage which numerous speakers and amplifiers. Guns N' Roses is another magnificent slots game and the background of the game has a large number of people enjoying the performance on the bright stage.
Egypt Slots
Egypt has a lot of mysteries and stories about it. Casino game developers have used the theme of Egypt to create numerous slots of varied stories and designs. Temple of Isis is one of those Egypt-themed slot games and as the name suggests it is based on the theme of the God of Earth. The symbols of the game are designed to match the theme.
Themes, on the whole, add special identity to the slot games. Players can enjoy these games anytime at our online bingo site offer gaming services round the clock. Also, players are requested to play responsibly and to play legally.