What are the factors to be taken into consideration while choosing Bingo halls?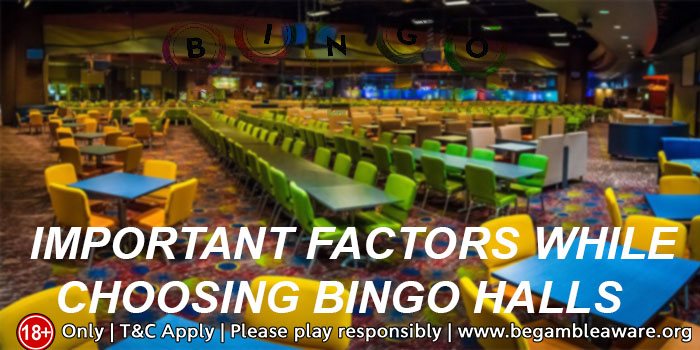 While you can play Bingo online, you still won't get the same experience as playing on a land-based Bingo Hall. However, it would help if you spent some time researching what makes a great Bingo hall.
Today, there are a host of Bingo halls out there. While large players in the industry own most of them, several small companies also operate Bingo clubs. And when you look it up, you should look for things like the size of the jackpots, Bingo tickets, and a host of other such offers.
However, you should note that by playing online bingo games, you get an overall experience, which is nearly the same as what you would get in a Bingo hall. But in case you are still looking to visit an actual Bingo hall or club, here's what you should look for:
Look for free registration
A land-based Bingo hall or club requires an identification. So, make sure you carry yours with you. It will help you in registering yourself as a new player. Also, many Bingo clubs charge a registration fee or a membership fee. You will also find that when you register at a Bingo hall or club that's part of a larger chain, you may be eligible to get a free membership too.
Look for special promotions
Land-based Bingo halls compete with both other such land-based Bingo halls, as well as various online and mobile Bingo sites. Hence, they always offer special promotions. But while their online counterparts almost always have some promotional offers, land-based Bingo halls reserve such offers for days when there's less crowd. So, look for special promotional offers when you visit a land-based Bingo hall.
See if they offer bars and meals
Almost all the land-based Bingo halls have got a bar that offers drinks and meals to its players. So, make sure the one you visit has a bar.
See if they host out-of-session games
Most Bingo halls host games before the start of the live games, at the end of every game, as well as, during the intervals. So, check to see if the Bingo hall you are visiting has such games. Out-of-session games are often rapid-fire-like where each game costs around one pound. In some cases, they are even offered for free.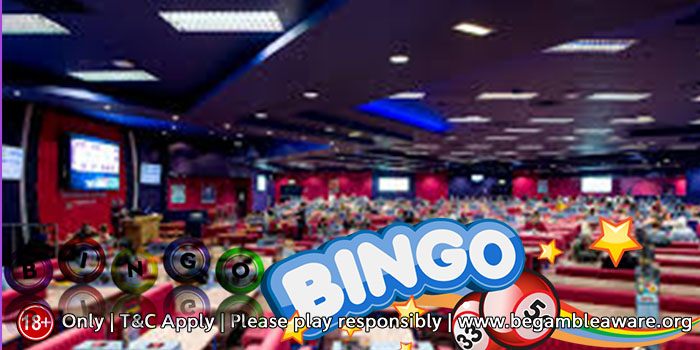 Look for slot lounges
Many land-based Bingo halls offer slot lounges of different types as part of the experience. Such slot or fruit machines are placed in separate lounges, so as not to disturb the other players. But do be aware that how much you can win depends on the stakes. If the stakes are high enough, then it means that your win probability is also high.
So, if you are willing to play these slot machines, then make sure to bet high
Recreation outside of Bingo
If you are a smoker or are looking for something other than playing Bingo, see if the Bingo Hall offers a smoking lounge or a set of other recreational activities. Many Bingo clubs are no-smoking zones and don't allow the players to light-up their cigarettes.
However, a lot of such Bingo halls do have lounges that are specially designed for smoking. So, if you happen to visit a Bingo hall or club that has a smoking lounge, then you are in luck as you will be able to enjoy your cigarette in peace.
A place to socialise
While most Bingo halls are a place to meet new people and hang out, you mustn't always keep talking. Bingo halls are fun and respectful places. So, you should ensure that you keep it that way and not ruin the mood for the others.
Have fun and make the most of your time
Bingo halls are places where you can enjoy yourself. So, make the most of your time. Drink, have fun, and most importantly, play Bingo! There are several reasons why people flock to Bingo halls. But the most important of them is to have fun.
So, different people have different reasons why they go to a Bingo hall. But while a vast majority go to Bingo halls to play Bingo, not everyone visits such clubs solely for that reason. Few people also go for experiencing the thrill of playing Bingo. If you haven't had the chance to play Bingo yet, you should visit a Bingo hall and take a look at what the game is all about.