Getting started with mobile slots: Here is how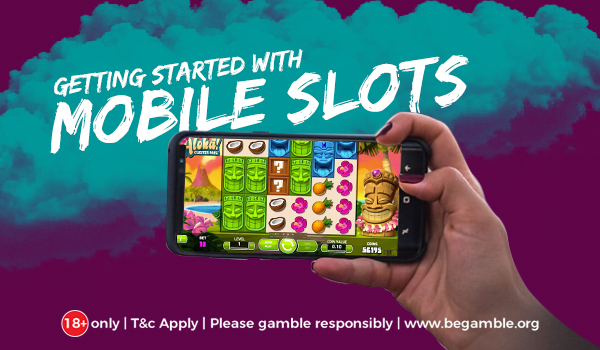 Smartphones have become an important part of our everyday lives. Statistics suggest that over half of the players prefer to play on their mobile phones rather than any other device. With recent technological advances, each mobile slot game offers a seamless gaming experience. One of the interesting aspects of mobile slots is that you can play them whenever and wherever you want. This blog post will explain everything to you that will help you in playing mobile slots and become really good at it.
The essential things to play mobile slots
Mobile gambling requires a smartphone with an internet connection and a payment method to deposit money in your account. Read below to understand as to how you can access a mobile slot game.
A mobile device with an internet connection
As the name indicates, mobile slots are games that are designed for mobile devices, such as smartphones and tablets. As opposed to PCs and laptops, mobile devices are easy to transport, allowing you to enjoy gaming anywhere, anytime.
Your mobile phone must be connected to the internet in order to play mobile slots and online Bingo games. Today, most service providers offer decent network coverage in almost every part of the world. All you need to worry about the battery level and the data plan.
A tablet can also be a great way to enjoy online slots. As tablets have a big screen, you can maximise entertainment without sacrificing portability. Of course, you can't carry the tablet in your pocket, but it comes handy when you're at home.
A payment method
You'll need a payment method to deposit money in your account. Although most casinos offer promotions and rewards to their customers, a deposit is required to withdraw them. That's when having a convenient payment method to deposit money in your account will become important.
Today, you can find a variety of payment methods in almost every online casino. From e-wallets to electronic payment methods such as PayPal, there are dozens of ways to deposit money in your account.
Also, depositing at mobile casinos is very convenient and you can fund your account in a matter of seconds. Lastly, keep in mind that after you pass a pre-set deposit sum at a particular casino, you'll need to verify yourself by sending an identity proof to the management.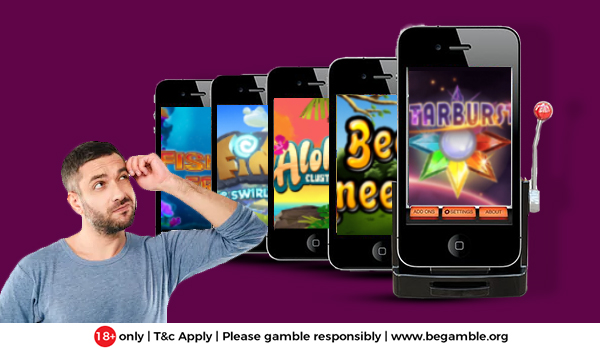 How to pick the perfect mobile slot?
With the increase in bonuses and the number of slots offered by mobile casinos, choosing a mobile slot is getting more difficult. Below are the things that will ensure the perfect slot experience.
Do your research
Mobile casinos offer hundreds of mobile slots, all with colourful pictures and promising titles. But you won't really know about the gameplay by just looking at one image or title. First things first, do some research to avoid shooting in the dark. By reading the review of the slot, you'll get everything you need to know about it.
There is a game about each theme
The theme of the slot is another thing that you should take into consideration. If you like reading fairy tales, Hansel and Gretel theme is perfect for you. If you want to visit Africa someday, the Big 5 Safari will give you some taste of it. There are thousands of slots available with a variety of themes. All you need to do is choose the right one for you.
Look for your favourite gameplay features
When reading slot reviews, pay special attention to the gameplay features offered by the game. Make sure that the game has the exact features that you like.
How to play mobile slots
Those who play mobile slots often develop specific playing methods and even rituals that they feel improve their odds of winning. If any of your own ritual offers an exciting gaming experience, you should follow them. Here are some tips that will ensure an immersive and exciting gameplay.
When playing mobile slots be sure to:
Track how much money you are spending and winning or losing.
Stay focused on the moment.
Take a break if you've a continuous losing streak.
Stop playing if you've won a substantial amount of cash.
If you prefer to play the double up game in the bonus, keep in mind that you can lose all your bonus winnings.
Ensure that the fun stays fun while gambling.
Preparation is the key to success
Preparation is essential as it improves your odds of winning. Knowing a machine before playing with real money will help you understand the basic rules and bonuses associated with it. Stick to your budget, stay focused and you'll be a pro in no time.