Handling Bingo Budget Efficiently - Tips and Guidelines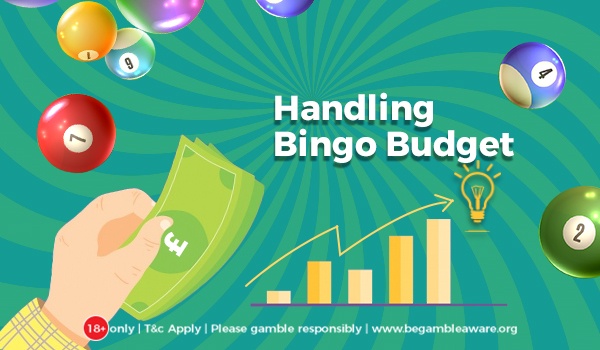 Bingo is a hugely popular game that is played in all parts of the world, especially in the UK. This game is also very popular in land-based gambling venues, bingo halls and clubs, and the internet casinos have always been big hosts of bingo players. Playing bingo games online provides a great opportunity to win jackpots and prizes of all kinds.
However, bingo is not always a free to play game especially if you aim to win real money and it's a form of gambling, so like other hobbies involving transacting money online, players should keep a track of their spending habits.
It would be wise for bingo lovers to make a budget. Having set a budget helps players ensure that the fun stays fun and also avoids problem gambling.
So, here are some important tips and guidelines to handle your bingo budget effectively.
Why do I need a budget?
A budget isn't strictly a necessity for playing bingo or other casino games like online slots or baccarat, but it's a smart and helpful thing to have. Most pro players and gambling guides will advocate you to have a budget, for very simple reasons.
Prevent overspending - First and foremost, a bingo budget prevents overspending. Like any other budget, the benefit of keeping track of your expenses is that you know exactly how much you're spending and are much less likely to do something that you'll regret later.
Stay safe - Next, a budget can protect you from gambling addiction. Problem gambling happens for many reasons, from the chemical stimulus of gambling to the psychological need to gamble, but the dangers all revolve around spending more than expected.
Keep control - A budget is also a great way to keep track of your winnings. When gambling at multiple sites, it's very easy to lose track of whether you're making a profit or actually spending too much.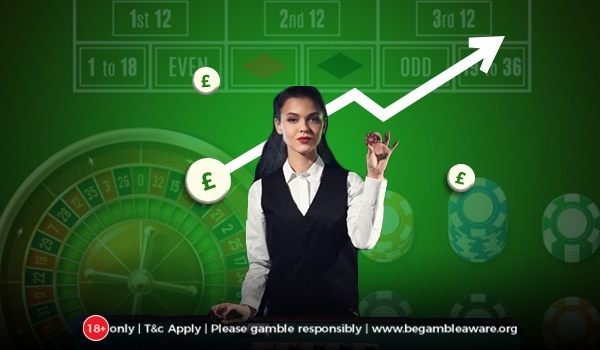 Budget strategies to improve your winnings
Improving your bingo strategy is difficult if you're a beginner to the game or don't have enough free time to develop a solid strategy. As a novice player, knowing how much to bet and the best times to participate in the game dramatically increases your chances of winning.
If you're someone without the time or understanding to develop your own budgeting strategy, keep reading!
Budget strategy 1: using £10
Most bingo sites feature a minimum buy-in or minimum deposit of £10, or is some cases just £5, but you don't always get the full new player first time deposit benefits. Nevertheless, playing with the minimum deposit amount means that you'll get to play with more bingo tickets than usual.
If you're playing with £10, strategize to buy as many tickets as possible to improve your chances of winning. Some other techniques used with this strategy include:
Understand game differences - It's very important for you to understand the difference between 75 and 90 ball Bingo as this will influence your probability of winning. Hence when playing with £10, you should check the gaming guides for any additional information.
Don't play jackpots - If your gambling budget is low, it's better to avoid jackpot bingo games. The reason for this is that jackpot games are usually more expensive when compared to standard games.
Budget strategy 2: using £20
It's important to choose the right game when playing with £20. Choosing the right layout and comfort level can improve your odds of winning.
Most £20 players often prefer the traditional 90 ball Bingo as it offers three different ways of winning. On the other hand, the 75-ball variant is more suitable for those who want higher payouts. The strategies used when playing with £20 are:
Keep an eye on ball bonus - When using this budget strategy, watch out for the bonus balls. Most games normally feature balls of different colours and hold the potential to double the winning amount or warrant a prize.
Track patterns - You need to pay attention to the patterns when using the £20 budgeting strategy. Being able to count and predict numbers takes a lot of time and experience. Don't be discouraged if you find yourself struggling to keep up with the game. Just keep trying!
Budget strategy 3: using £30
£30 is a much higher bet as compared to the other budget strategies. Therefore, you must first decide the amount you want to spend on the game. The following strategies are important when using the £30:
Set a daily limit - Setting a daily limit is an absolute must when using the £30 strategy. Players experience both winning and losing streaks when playing online Bingo, and it takes quite some time to know what your actual winning amount will be.
Play fewer tickets - You should play fewer tickets when following this budgeting strategy. Despite the fact that some casinos allow you to play a certain number of tickets, it could cause you to miss winning opportunities due to a large number of tickets to focus on.
Know your game - Choose your game and casino well, and always confirm the rules before playing.