How online bingo became a woman favourite?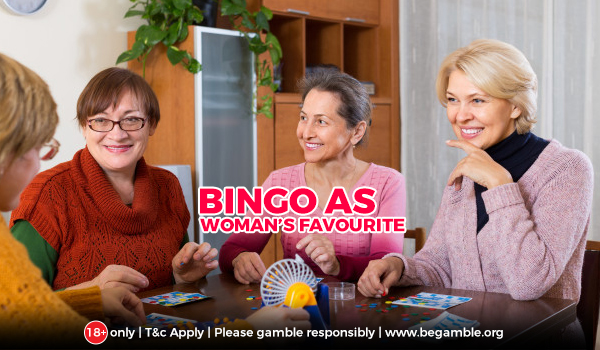 Bingo is certainly the most bright and colourful of all the games present in an online casino if you go by its design. Maybe this is the reason why women love online Bingo by their heart. Reports show that the UK alone saw a tremendous rise in the number of women players on online casinos ever since Bingo was brought to the internet-based gambling spot. Apart from the fun to play the game and shout 'Bingo' out of joy, there are other reasons that explain how online Bingo became a woman favourite which the women from all around the world could not resist getting into. What is it that has kept women stick to their mobile devices, making them come back to the game again and again?
Feminine design of online Bingo
Women love colours, and game developers have a clear idea about that. Most of the online Bingo games are based on colours like Pink or Magenta Red that catch the eyes of all women quickly. Such a colour choice for the game keeps men away from the game, giving space for women to flock in and enjoy the perks of online gambling. Unintentionally or intentionally, the design of the game has been able to please the eyes and taste of women more than the men. Where men continue to dominate other games like mobile slots and online Poker, online Bingo is left for the women where the women can finally enjoy the games of their own interest.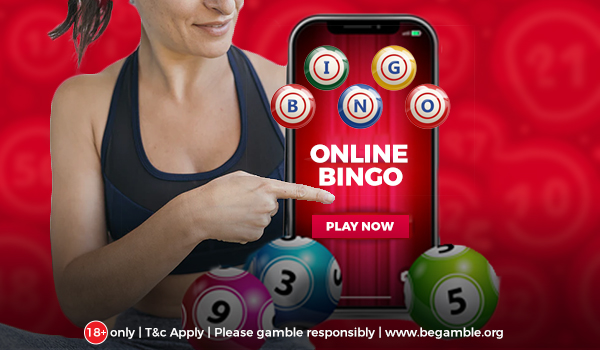 A game that needs less effort and gives more fun
One of the biggest selling points of online Bingo is its easy to learn gameplay which doesn't require a knowledge beforehand to enjoy the game to its fullest. Not everyone likes overly complicated games that carry far too much risk or stress or learning. Bingo is a game created with the motive to please their players with its attractive design and release their stress through easy gameplay. You will not have to focus on the cards and think for a thousand years before choosing to hit or surrender like in a game of Blackjack. All it would ask you to do is to look for the next number that is being called out. No deep-thinking or no strategic planning.
Women love offers and so does Bingo
Online casinos are known for their bonuses and offers that they roll out in order to attract more players. So being able to play the game online brings these amazing offers along with it. But what makes the online Bingo games special is that apart from the common casino bonuses and jackpot events, they also give gifts and prizes. And the fact that women love gifts and giveaways is unknown to none. Hence, the extra offerings by the game make online Bingo a woman favourite.
Less risk of losing more chance of loving
Online Bingo maybe a casino game but there are many casinos that offer free Bingo games just for their players to enjoy as much as they want. Even if a casino keeps online Bingo chargeable, unlike other casino games, they don't ask you to place huge bets. Since you are not betting high, there is less chance of losing your money which makes it a pocket-friendly casino game which is not a normal thing for casino games. Women are good at saving money and since it suits their purse it automatically becomes a favourable game to experience casino gambling.
Bingo can be played when favourable
Women are an integral part of society. Their lives are filled with more than just working in an office or being a housewife. Hence, it gets really tough for a woman to find time for other activities. But with the establishment of online Bingo, they can now find entertainment anytime that they find is suitable for them. Online Bingo is internet-based and since the internet is accessible 24x7, so are the online casinos and their online Bingo games.
Sociability has always been bonded with Bingo
One of the biggest characteristics of the Bingo game is that it is played at social events and brings people closer by giving them the opportunity to interact. Although the online Bingo games cannot be called a social event, this characteristic of Bingo never faded away and still remains one of the biggest attraction for the women to play Bingo. Online Bingo is played over a largely populated network and keeps the social element well alive. Not only do they offer a larger variety of Bingo variants and designs, but they also are a huge platform for getting social and enjoying together which a brick and mortar casino can never match.
With time and statistics, online Bingo has proved to be the perfect place for women to enjoy casino games counting on the above-mentioned factors. Playing casino games was never easier than now for the modern-day women regardless of where they belong to.