Interesting Facts about Online Scratch Cards
Scratch Cards are fun and easy to play. You do not really need to possess special skills in order to win while playing scratch cards online. Players need to match the symbols that can prove to be profitable. Fun and colourful scratch cards are offered today by the various gaming companies in the gaming industry. Here are some interesting facts about playing scratch cards online that every player needs to know.
No Load of cash to play scratch cards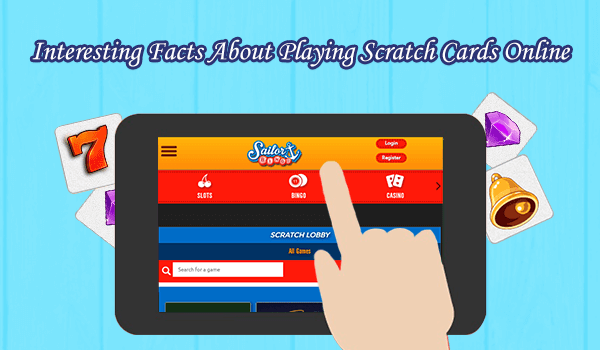 As opposed to other casino offerings such as slots and poker, you do not really have to make a deposit in order to play scratch cards. You can make use of no deposit scratch cards option while indulging in the game. Just scratch the symbols or logos to land thrilling win combinations.
One scratch can lead to too many perks. The best thing about playing scratch cards online is that just a single scratch can offer numerous perks. You can end up winning additional bonuses to play other casino games such as mobile bingo games and slots. Some sites offer gift vouchers in lieu of cash prizes.
Distinct features in scratch cards online
Card games have a lot to offer when it comes to variety. There are numerous innovative scratch cards online games that come in attractive themes to keep the players entertained for a long time. Several sites are not keen on accumulating deposit cash from the players. These offer free cards which keep the players coming for more.
Beginners should always try the trial version first
The moment you access a reputed casino website, you would be offered various categories of the games that you can indulge in. Upon clicking scratch cards, you would be asked to try out a demo or login. It would be a wiser move to check out the trial version first as it will help you get the hang of the game. Beginners need to practice playing cards with the trial version before investing real money into the game.
Play online scratch cards from reputed casinos
The casino industry functions at a quick pace. New gaming sites keep coming every day. With a plethora of options available, new players can be confused about the site that they need to choose while playing scratch cards online. The best thing to do is to check out top bingo sites that have been tried and tested by players. You can seek assistance from players who have already played scratch cards online.
Advanced, secure and entertaining scratch cards at Sailor Bingo
Sailor Bingo is a reputed name when it comes to playing scratch cards online. They offer a large number of scratch cards featuring high-quality graphics that enhance the visual aspect of the scratch cards. An exclusive and unique collection of scratch games can be played by signing up at Sailor Bingo today, which promises big rewards to the players.
These interesting facts shall certainly equip you with the vital information needed in order to play and win online scratch cards.