How Mobile Bingo Smartphones are used?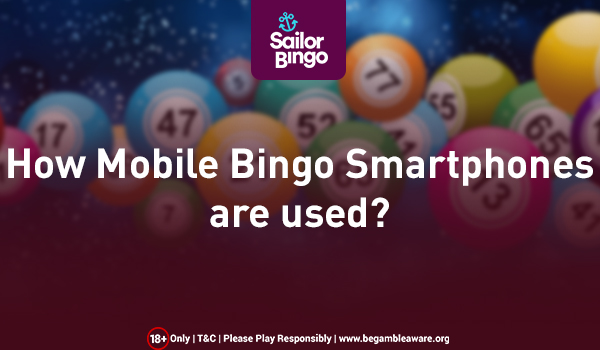 Online bingo was launched in 1996 and has become one of the most popular casino games in the UK. Unlike balls used in regular bingo halls, online bingo sites use a random number generator.
Teens love to gamble on their smartphones as they can place bets from anywhere and when it comes to playing mobile bingo, there are plenty of apps available.
How is mobile bingo played?
While playing bingo in a casino, players can make use of optional features like auto-daub which make playing the game easier. Players don't have to mark the numbers on the cards as it is automatically done using auto-daub. Most software providers support other gaming features as "Best Card Sorting" and "Best Card Highlighting" where cards are sorted and highlighted by closest to bingo.
There may be a little variation in bingo games. For instance, some bingo games only allow players to purchase a few cards, some inexpensive game rooms appeal to the players who want to place the minimum bet of 3 cents.
Some rooms will enable you to simply register and join in the fun, while others require you to download the actual game on your phone. You can also log in and play through the bingo game's browser. New players are often offered bonuses and rewards for signing up in an online casino.
Advantages of playing mobile bingo
Online casinos offer various games like online slots, Blackjack, Baccarat and scratch cards. Online bingo is known for its ease and mobile apps bring even greater flexibility to those who enjoy playing the game from the comforts of their home.
You can also win cash prizes and jackpots associated with either of these forms of the game. While gambling in an online casino, players have access to more prizes and they win more frequently. Gamblers who want to enjoy the fun and social aspect of bingo don't have to limit themselves as they have a wide variety of choices available to choose from.
Things to keep in mind
You must check for any additional casino bonuses while signing up for mobile bingo games. Most casinos even offer free games that allow you to play for real prizes and significant bonuses ensures you a great start with your new game.
Make sure that the selected bingo app is compatible with the requirements of your phone. A mobile phone with good display, resolution, audio and graphics gives you great gambling experience with realistic sounds and visuals. Check the casino review section of the casino site to know the previous experience of players about bingo games.
The best online bingo site
Bingo games are among the coolest games that you can play online. Sailor Bingo provides some of the best bingo games with attractive bonuses, a great community and good payouts. Sailor Bingo UK is a great bingo site for Bingo novice players and Bingo Pros alike. Find your favourite Bingo game and chat room and play from your desktop or play mobile bingo from your tablet or mobile devices anywhere, anytime.