How to Play Online Bingo Games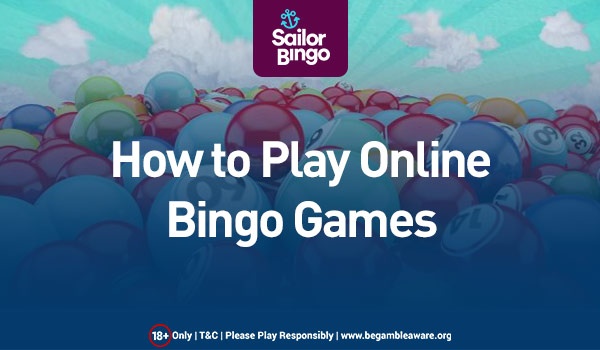 Online bingo has established itself well in the digital gambling platform. All you need to play Bingo is a system which has access to internet and bingo! You are ready to roll. Relatively easy to play, online bingo is all about finding the called out numbers which are displayed on the screen, in a particular pattern, such as horizontal, vertical or diagonal. There can be other patterns also, which are directed over the screen.
If you are new to bingo, don't worry we have got you covered. Keep reading to know how to play online bingo games.
After registering at the gaming site with a valid username, the player gets to choose a bingo card. Bingo cards are generally of the same costs, players can also get multiple cards to increase their chance of winning. Bingo cards have grids which accommodate numbers out of order that ranges from 1 to 90.
As the online game kicks off, the Random Number Generator built on the game program begins to call out numbers randomly. All that players need to do is to cross out the numbers on their bingo ticket, when the desired number appears on the screen. The automated system has a feature known as "auto-daub". Use this feature to assure that you never miss out any call for the number. Keeping up with the same pace, cross out the numbers that lie in any predetermined pattern. The game gets over as soon as any of the players wins and achieves the "full house".
Now before you sit down to achieve a full house, have a look at some basic bingo strategies to keep in mind.
Lesser competition
Online gambling is all about winning by greater margins which gets possible when you play with a large number of players. But in Bingo, you should always aim to play the game with less competition as this increases your chance of winning.
Play with multiple cards
This is probably the most basic and popular strategy of online bingo which is said to win you rewards easily. Buying multiple bingo tickets gives you the chance to mark off the number called on your card if the desired number is not on the other card. This makes the pace of the game-high and higher remains your chance to grab the full house.
Chat and mate
Bingo is a social game, and many players don't know that it has a separate chat room where many competitions and prizes await them. The chat room moderator ensures that the new players get the opportunity to know the game better and keeps them engaged by organising competitions apart from the bingo game. Keep the chat window open and don't miss out on any rewards.
Explore a fantastic array of bingo games at Sailor Bingo!
With thousands of online bingo sites available, Sailor Bingo is one such site with a great selection of bingo games and amazing awards. With a fresh new look, it also ensures its players of daily spins for some online slot games on the side.