Does responsible gaming apply to Bingo as well? Read on to know!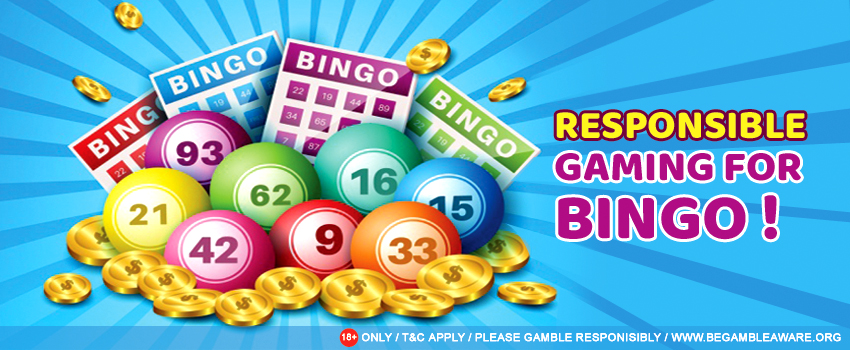 "When the fun stops, stop!"
It's a campaign started by The Senet Group, an independent body set up to promote responsible gambling standards. But since its launch in 2015, it's become a slogan that websites and players alike use to remind others to gamble responsibly. Which is why you'll see it written on most online casino websites today. But what does it mean for Bingo players to gamble responsibly, how to keep Bingo fun, and how do you set limits for yourself? Let's answer these grave questions related to a fun hobby.
What Does it Mean to Play Responsibly?
Most people play Bingo for fun as a way to relax and unwind, and that's exactly what it should be. But, just like any other hobby, it has the potential to take you overboard and become an all-consuming and dangerous activity. Playing Bingo responsibly means taking responsibility for yourself whenever you play Bingo. It means logging on into a game with complete control over yourself. Here's exactly what it means to play Bingo responsibly:
Paying regard to the law and not playing if you're 18 or below.
Keeping minors away from gambling.
Sticking to the Terms and Conditions mentioned during player registration.
Understanding the real impact of playing online bingo, mobile bingo, and bingo slots on your other, more important areas of life.
Looking at your financial limitations and accepting them. Then, applying them accordingly whenever you play.
Limiting playing time so that Bingo stays a hobby and not an obsession.
How to keep playing Bingo for fun?
You know what it means to play Bingo responsibly. But knowing is just half the battle. You need to be able to apply it to your scenario, every single day. The aforementioned are the goals you need to achieve while having fun playing Bingo. But there are several critical steps you need to take to achieve those goals. Here are a few:
Remember the purpose of gambling

Just like watching a movie or playing a sport outside, gambling is for entertainment. It's a way you unwind or relax after a long day. And the most it can be is a hobby, that is a fun activity that you regularly participate in and set regular time intervals for. But when you start taking it too seriously and start chasing losses, you need to realise that you're playing online Bingo for the wrong reasons.

Learn Bingo rules and odds

In casino games like Bingo, fun and wins are interconnected. The more you win, the more fun you have. So if you want to win more, and have fun while doing it, you need to know the basic rules and odds that govern the game you're playing. It'll also help to know about the wagering requirements of any Bingo-related promotions you've applied.

Set a bet limit

Whether you're playing online Bingo, Bingo slots, or any other casino game, only bet an amount you're comfortable losing. Bingo can quickly become competitive over long sessions. It's important that you don't succumb to the competitive environment and bet mindfully. A strategy for setting a bet limit is to only go in with a bankroll you're comfortable parting with. Once you run out of it, don't borrow from fellow players and simply log off for the day.

Do not chase losses

As we mentioned earlier, only bet with the amount you're comfortable losing. This means that you shouldn't chase losses and simply accept when you face them. Resonating with the previous point, bet as long as you're within your bankroll, but when you run out, simply walk away.

Don't gamble under any influence

You may have a picture in mind that gambling and drinking go hand in hand. But that is not true. Alcohol removes many of your inhibitions and impairs your judgement. This is why you should neither drive nor gamble under influence. Also, avoid gambling when you're distracted.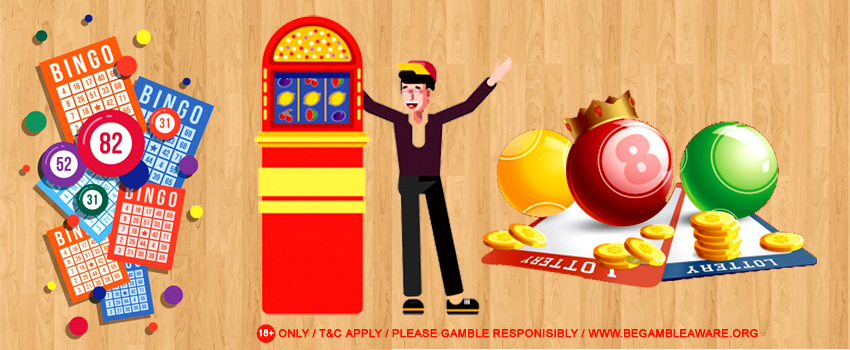 How to set limits on yourself
Despite taking the aforementioned steps, you might notice yourself slipping into the pit of problem gambling. At this stage, it matters less what you did and more what you do. You need to set limits on yourself using anti-gambling tools provided by almost all online casino websites. Here are the most prominent ones:
Time-out

If you want to continue gambling but stay in control of yourself by taking breaks, you can use the time-out feature. Using this, you can block yourself for a set amount of time. Time-out periods range from 24 hours and one week to one month. You can also set a time-out request for any period of time within six weeks.

Self-exclusion

If you think you have a gambling problem and want help to stop yourself, you can ask the casino company to stop gambling with you for a period of time. This is a more hardcore measure and lasts for at least six months.

Once you sign the self-exclusion agreement, the casino will close your account and return any money in the account to you. You'll also stop receiving marketing emails from the website. If you do try to gamble during the time, the casino will make reasonable efforts to stop you.