How Technology makes Bingo better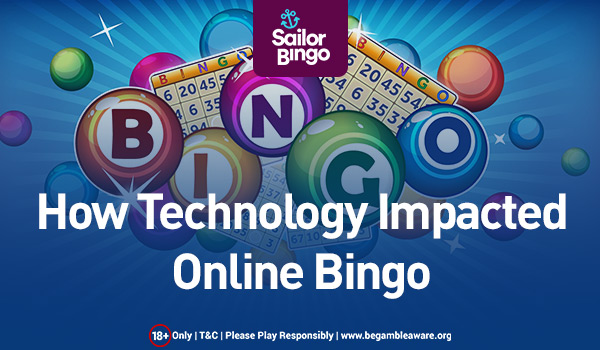 Bingo has been a favourite pastime for people from all corners of the globe for numerous centuries now. Whether it is in small gathering or bingo halls, people have been enjoying the not-so-predictable and exciting nature of this game in the past. And now people have a more convenient option in the form of online casinos that provide online and live casino games. You can now entertain yourself with your favourite game from the convenience of your home, on-the-go or from any place and at any time you prefer.
The concept of online Bingo is so popular today that even popular bingo halls are being forced to shut down and move their operations online. Which both players and companies exploring the power and convenience that online casinos offer, most of the popular companies are actually happy to try their hand at online casinos and live bingo halls. The atmosphere at these online halls is much more social and more exciting. Here we are listing some of the advantages of online bingo providers and how technology has made the game a lot better.
The same level of excitement
Bingo has always been a social game; people used to frequent local bingo halls to socialize as much as they used it to play the game. And now that this iconic game is ruling the world of online casinos, the story isn't that much different. Online casinos host live games that come with chat features so that the players can interact with one another while playing the games; the great vibe resembles a primitive chat room!
A style for everyone
The best thing about playing online is the advantage of being provided access to a whole host of options; you have various styles of the game like interactive games, live games with live hosts, etc. and even various formats and lengths so that you can choose how much time you want to spend on the game. If you just are able to spare just around 30-minutes of your free time, you can get in the excitement with a quick game.
You won't miss a number
The best thing about playing online Bingo is that you can't miss a number. The software automatically takes care of it for you. There is even the option to pre-buying tickets and even if you aren't able to participate in the whole game you can come back and check out if you won as all the gameplay will be automatically taken care of for you by the software.
Promotions and bonuses
One of the best aspects of playing online is the Bingo bonuses. All website provides players with welcome bonuses, deposit bonuses, free spins and many other promotional offers where you can double and even triple your deposits. This means that you can play for more than what you have deposited when playing online. Thus, online casino games are much more lucrative thanks to the promotional offers and welcome bonuses that are frequently provided!