Amazing facts about video slots that can make you go wow!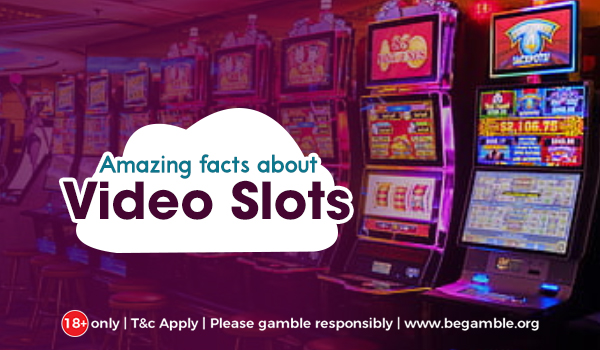 From cumbersome slots in bars and casinos to their availability on our smartphones, gambling has evolved to a great extent in the past decade. Technological advancements allow us to play our favourite casino games from the comfort of our home. Today, video slot machines are more popular than any other electronic games that are featured in casinos. With the help of colourful graphics, film clips and motion effects, video slots now offer an immersive gaming experience. Keep reading to know some amazing facts about video slots.
History of video slots
The first slot machines were mechanical gambling machines, a lot more different than what we see today. Before the invention of electronic slot machines where you only have a single push button, slot machines were operated with the help of a lever. The earlier 3-reel slot machines have evolved into five-reel slots which dominate the market today.
Video slots still work on the same concept but have been modified to make them more visually appealing to the gamblers. Both land-based and online casinos use video slots which offer far more excitement as compared to the mechanical version. Like the mechanical slot machines, both video slots and online slots are very easy to play. As modern slots use a Random Number Generator to determine the outcome, here are some things that you need to consider before playing:
The house always has an edge over the game because it pays less than the true odds of the game.
As compared to reel slots, video slots offer less of the total payback on the main slot game.
Almost all slots offer various promotions and rewards to attract new players.
The popularity of video slots in the UK
Video slots are considered as one of the most popular casino games in the United Kingdom. Most people prefer slot machines over any other casino game. However, video slots were not that popular in the past. Initially, video slots were not fully accepted by people because they thought that video slots reduced their odds of winning.
One of the major reasons for this was the use of a Random Number Generator (RNG) in video slots. The RNG picks the numbers that are to be displayed on the screen after the reels stop spinning. It makes it very hard for gamblers to predict numbers even when patterns repeat themselves.
Here are some facts about the early slot machines using a Random Number Generator:
The early video slots were visually unappealing as the display was flat and had a low resolution.
In the beginning, video slots used three animated reels that were similar to video slots.
As computers were not common in the early 80s, many players didn't trust video slots.
Although mechanical powered slots were also computerised at that time, most gamblers thought that the final outcome on these machines could be changed. But all this changed in the late 90s since people started using home computers and new features were also added to the video slot format.
Today, many people prefer to play games such as online slots and online Bingo on their smartphone. In fact, a UK study has concluded that over 17% of the world's population gamble online.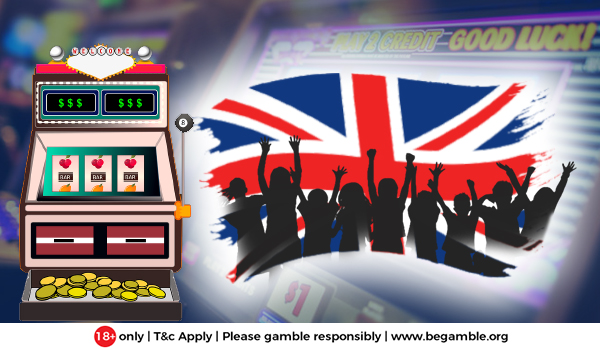 Server-based and network slots
Nowadays, casinos don't change an entire machine to offer a different game. All they need to do is replace the software that is being used for a particular casino game. As slots are chip-based games, casino operators need to replace the chips in order to offer a new game. While the procedure and regulations for changing chips differ from state to state, general replacement of a slot game looks like:
A casino employee unlocks the slot machine door under the supervision of a gambling authority.
The central processing unit (CPU) is then removed from the machine.
The CPU is sent to the manufacturer or taken to back shop.
An evidence tape on the CPU is broken and the chip is removed.
A new chip is then inserted into the CPU and it is resealed with new evidence tape.
The box is then placed in the slot machine and the door is locked.
However, changing chips is a time consuming and costly process. Therefore, some casinos are proffering server-based gaming over changing chips.
Server-based games make it easier for casino operators to upload games from a remote location. Although the use of this technology is not widespread, server-based games are used in some casinos. The reason for this is that most casinos don't have the technology to support new devices. Also, it is very expensive to integrate a fully functioning casino with new technology. And lastly, the transition from traditional games to server-based games is going to be a lengthy process.