As mentioned above, we have free spins and free bingo tickets available as soon as you start playing at Sailor Bingo, and as you cruise through unlocking each level you can get cashback, access to bingo rooms, mystery gifts and bonus spins. Scroll down to read more about what's available at each level.

Level 1
Daily free spins
As soon as you have unlocked the first level in Rewards Ahoy! You will get free spins every day on the legendary favourite slot that players love.
How to claim:You get access to daily free spins by unlocking level one and logging in each day. Find the spins by tapping on the gift icon in the top right of the lobby.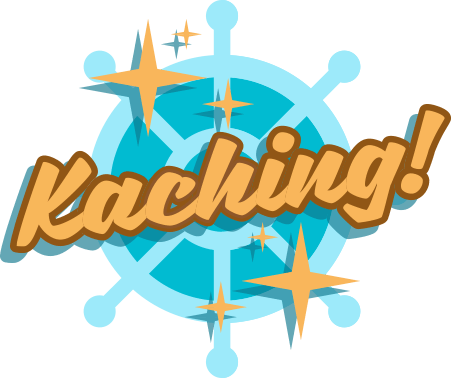 Level 1
Daily free bingo
You also get free bingo tickets from level one of Rewards Ahoy! In our popular Kaching room where you can win your share of the £50 community jackpot.
How to claim:To claim your free bingo simply tap the gift icon in the top right of the games lobby then go to the Kaching bingo room at 20:35 every evening.

Level 2
Big bang bingo
Once you have successfully hit the shore of Level 2 you get access to the monthly invite-only Big Bang game where you could win a £250 jackpot.
How to claim:Enter the Big Bang bingo room at 20:00 on the 10th each month to play.