Important Points to Remember While Playing Bingo Online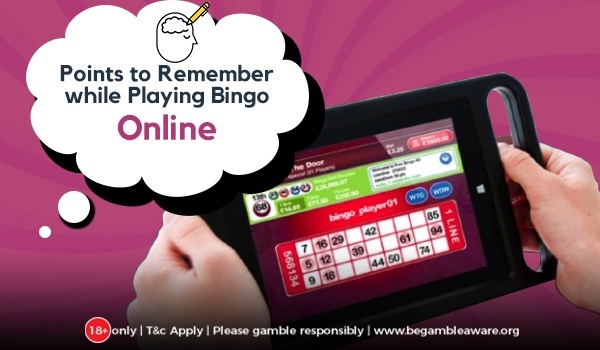 The game of Bingo has gained immense popularity in recent years. Traditionally, Bingo was played at major Bingo halls across the globe, but it has now evolved into the most immersive social game. With the advent of the internet, players can now play Bingo from the comforts of their own home.
As such, there's a lot of fun to be had when playing Bingo online. But there are some things that you should or shouldn't do – either because they're there in the game rules or they would just be beneficial for everyone you come in contact with. So, here are the important things to remember while playing Bingo games in online casinos.
Things that you should do when playing Bingo online games
Below are some of the important aspects to be kept in mind before to begin playing online Bingo games for real money. Take a look.
Start by sampling the game
If your chosen casino site allows you to try the game of Bingo without having to make a deposit, you must take advantage of this opportunity. That way, you'll be able to get to grips with how to play Bingo on this site, and it will also help you in determining whether the Bingo site is correct for you.
Be polite
A good bingo site undertakes special measures to ensure comfort and enjoyment to each and every player. This could include anything from closely monitoring chat rooms to checking that everyone follows the rules of etiquette. Hence, it's important for you to always treat your fellow players with politeness and respect.
When interacting with other players in the chat room, always take a look at what you've typed before sending it. Otherwise, chances are that your words could be misunderstood and inadvertently offended. It won't be nice if you're warned about rudeness that you hadn't even intended.
Learn and use the lingo
A good way to avoid confusion when playing bingo is to learn the common lingo. Often, players in the chat rooms interact by using abbreviated words that many novice players are unfamiliar with. Therefore, before even entering the chat room, it is worth cluing yourself up on the lingo. You can easily learn the lingo from various resources that are available on the internet and it's also very likely that a lot of it will be explained on a dedicated page of the casino site.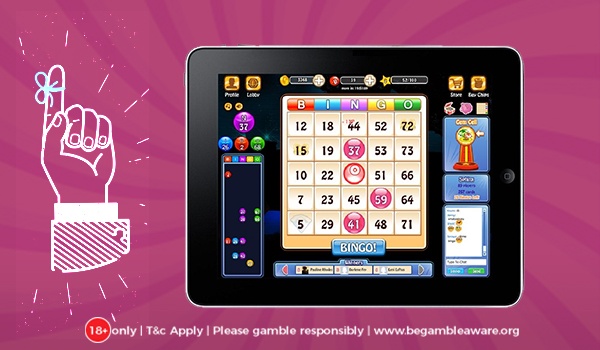 Make regular withdrawals
Whenever you experience a winning streak in the game, you should withdraw the winnings instantly. You might be tempted to continue playing in a bid to win even more money, but chances are that you may experience a losing streak and all the previously won cash will be frittered away. Also, transferring your winnings to your bank account is highly satisfying, so don't miss the opportunity when it arises.
Take a break
When playing free bingo or bingo for real money, remember to take regular breaks from your PC or mobile device. Taking a short break can prove highly beneficial during various instances, especially when you're experiencing a losing streak. Also, if the game is interfering with your social life, then, you might want to think about taking a break.
Check social media
Take a look at the bingo site's Facebook page. Usually, the top bingo sites often offer free bonuses on their social media pages. Check the page daily to stay up to date with what is happening at your online bingo site.
Things that you shouldn't do when playing bingo online
Below are some of the things that you should avoid doing while playing Bingo for real money. Jot them out as they stand extremely crucial.
Don't reveal your personal information
Even if you have a lot of fun in the chat room, you should never disclose your personal information there. This includes your home address, bank account details and password.
You never know what's going on in the other person's mind, and they could even withdraw your money if you reveal the bank details. Moreover, some could even correctly guess your password if it includes something that is closely associated with you. You can choose a password of letters, numbers and symbols as it reduces the risk of a security breach.
Try not to be a sore player
It can indeed be frustrating when you're eager to win but experience continuous losing streaks. However, that doesn't mean that you should spoil the polite and happy atmosphere at the site. When a player wins a jackpot before you do, appreciate it and remind yourself that your big moment might not be too far away. Don't harass the player as you would also not like it if you were the winner.
Don't give the chat bonuses to other players
Many regular players often win the chat bonus when playing chat games. While some novice players might ask you to give them that reward, you should abstain from doing it. You can ignore this advice if the host is willing to hand the bonus to the player of your choice, but some players could claim to be bereft of funds while actually having sufficient for them.