Ultimate Guide to Online Bingo Payment Options
When it comes to online bingo, you need to have an idea of the different payment methods that are available on the bingo site. Once you register, you will need to deposit s certain amount of money in order to play your choicest bingo games.
As technology has evolved, there are lots of payment methods that have come into vogue. In order to have a safe and secure payment experience, you can choose from a wide range of payment options and have a nice gambling experience at our Sailor Bingo site that is not only safe but also allows to make the payment instantly. Let us have an idea of the different payment options available for playing bingo games online.
Cards are Quite Popular for Making Payments
The first thing that comes to our mind while talking about online bingo payments is Debit or Credit cards. This is quite a popular payment method available across the bingo site. Thanks to the full proof security system, card payment is quite secure. All the transactions are performed through advanced encryption system that helps protect all the financial details. You just need to provide your card details and click on the submit option. Once done, the payment takes place within few seconds and the transaction is successful. Master Card and Visa card holders can now make the safe transactions at Sailor Bingo.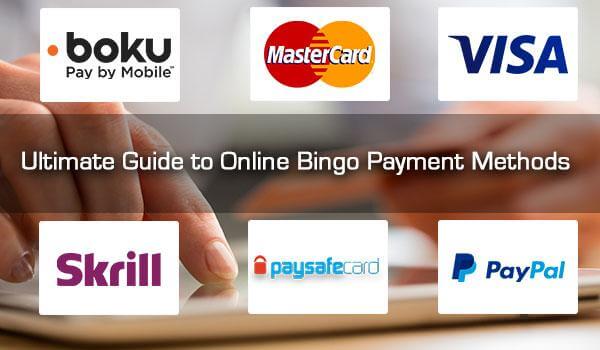 E-wallets are Safe and Provide Secure Payments
Keeping the security factor in mind, e-wallets payments through PayPal, Neteller or Skrill have become quite popular, those are now available at all new bingo sites. Here you do need to provide your basic details to log-in. You just need to have an account in an electronic wallet and make the payment through that. Moreover, there are other advantages as well like currency conversion, multiple bank accounts or cards and lots more. These wallets can also be used from your mobile phones and tablets. There are no hidden costs involved and payment takes place within few seconds.
Pay Deposit through Phone Bill as well!
If you have a smartphone, you can easily pay at our bingo site through this option. It may sound surprising, but this method will really let you deposit by your phone bill. Mobile payments are simple, convenient and are quite fast as well. The process is very simple. You just have to register in the particular mobile payment site and provide your valid mobile number. Now when you are about to make the payment at Sailor Bingo site, all you need to do is to choose mobile wallets such as Boku – pay by mobile casino method and your payment is channelized through that.
If you are still wary, you can pay offline as well
Offline banking too can be used to make payments at our bingo site by using banking as a deposit method. You can go to the bank and provide the details of the casino and make the bank transfer. However, the only drawback is that it may take some time for the money to get credited to the account of the casino. Another alternative is to make a cheque payment on behalf of our bingo site. Some money transfer agencies provide the services to make payments in bingo and casino sites as well.
As a player, you have to opt for your choicest online bingo payment option that is safe as well as convenient. Sailor Bingo has placed a valuable widest range of payment selections for its players. Dive into the various bingo games now and choose the payment options that suits you best. Here are some top tips to stay safe while playing bingo games online!